Catered Dinners
Buffet – Sides – Dessert
(All prices are per person, unless otherwise stated.)
Buffet Menu
Includes:
MAIN PROTEIN*
HOT STARCH CHOICE
HOT FRESH VEGETABLE
3 SALADS
DINNER ROLLS OR YORKSHIRE (for beef selection)
DESSERT
*Prime Rib & Beef Tenderloin available at Market Price. Please contact us directly for your Custom Catering menu to take advantage of these selections.
HOT STARCHES
Creamy Mashed Potatoes – Seasoned Baby Roasted Potatoes – Russet Oven Roasted Potatoes – Lemon Oven Roasted Potatoes – Baked Potatoes with Fixings ($2 extra) – Scalloped Potatoes – Steamed Rice – Steamed Baby Potatoes with creamy dill sauce or butter & dill
HOT FRESH VEGETABLE
Steam Fresh Mixed Veg – Glazed Carrots – Roasted Root Vegetables
SALADS
Fresh Garden Salad – Greek Greens – Caesar Salad – Spinach Salad – Honey Broccoli – Creamy Coleslaw – Greek Pasta Salad – Creamy Pasta with Cheese and Smoked Ham – Marinated Mixed Vegetable Salad – Fruit Salad ($1 extra)
Start Here
Choose Your Main
Choose from a variety of proteins with accompanying sides, salads and dessert.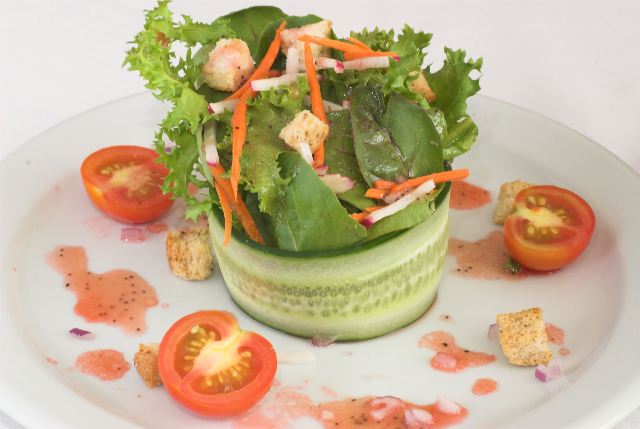 Optional
Buffet Add-Ons
Enhance your buffet with a variety of food selections that will please your guests.
Work With Us
Custom Catering
Should you wish to customize your menu or upgrade your dessert selection, please contact us directly.
"Professionally prepared food is created from scratch and brought to your table hot, fresh and just how you ordered it

."
Additional Services
We are happy to provide the following additional services to enhance your catering event.
Service Staff
If you require service staff to clear place settings after your meal as well as pour coffee, tea and ice water, this can surely be arranged. Also, our staff can assist with the set-up of any special event! Servers = $ 15 per hour for a minimum of 3 hours. We recommend one server per 50 guests. Service gratuity will be 15% of the cost of food and drinks.
Bartender Service
Should you require a bartender for your event, we can help with that too! Bar service can also be arranged, however we require 3 weeks notice due to MLCC regulations.
Contact us directly to discuss adding this to your catering event.
Custom Catering With Komfort Kitchen
For a customized catering menu or to add additional services to your event, please contact us directly.