Welcome to Komfort Kitchen
Here at the Komfort Kitchen, we strive to make it feel like home. It does not matter if it's your first time, or you come weekly or have been coming for 16+ years. If we know your name, chances are that's what we say. If you eat the same thing, chances are we remember your order. We believe in quality ingredients handled with care and integrity by professional cooks and chefs alike. Our menu is designed to exceed your expectations, and to leave you wanting more.
Established in 2005, The Komfort Kitchen is a staple in the heart of Downtown Brandon. Offering up from scratch food favorites such as soups, variety of hot and cold sandwiches salads and desserts. New in 2020 is our Grocery Mart where you can load up on dry goods, sauces, cheeses, pickled items, baked goods and our very popular fresh frozen oven ready entrees. It is as easy as click, pay, collect. don't even have to get out of your car. Unless you want to.
We pride ourselves on prompt, friendly service to accompany the food that we prepare. Come on Downtown and see for yourself what we are made of.
Due to renovations, Sunday breakfast buffet will be paused for September 10th and 17th. But regular menu will be available.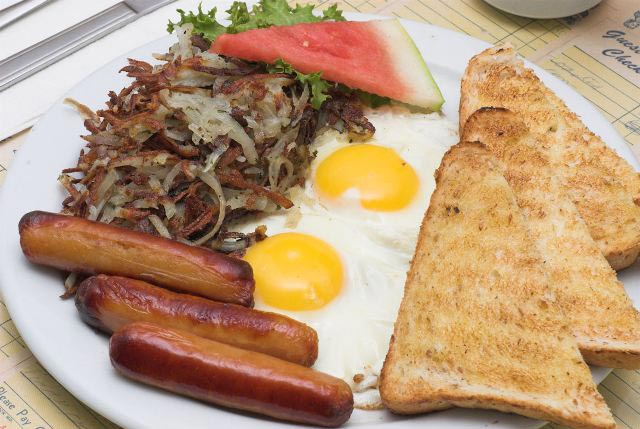 Our Menu
Dine In & Take Out
We offer an extensive breakfast and lunch menu for those who enjoy great food prepared by real chefs.
Grocery
Delivery or Pick Up
We offer a variety of grocery items to stock your pantry. Available for delivery or pick up downtown Brandon.
Catering
Day or Evening
For groups of 6 to 200 people. Offering snacks, breakfast, work place lunches, appetizers, hot evening buffets, 3 to 5 course plate service meals & desserts.
Have a Question?
Send us an email at komfortfood@hotmail.com, or give us a call 204-727-6867