Komfort Kitchen Offers Grocery Items
Oven Ready Entrees – Frozen Meats – Pantry – Baked Goods
Skip the supermarket. We have hundreds of ingredients in stock that we use daily in all of our regular menu items. You can now get your hands on those grocery items with the Komfort Kitchen's grocery mart. Order for curbside pick up or delivery is also an option.
Coming soon, a growing selection of Manitoba made products.
Order Now
Start browsing our selection of professionally prepared grocery foods.
Grocery
Pantry Items
Smaller portions of dried goods like flour, sugar, spices, herbs & pastas. Baking ingredients like pecans, baking powder, chocolate chips, coconut and raisins.
Grocery
Oven Ready
Komfort Kitchen's most popular grocery mart items. Such favorites like lasagna, chicken pot pie, a variety of stuffed chicken breasts, pulled pork & more. These are all made right here under our roof by professional cooks with real ingredients.
Grocery
Frozen Protein
Steaks, chicken breasts & chicken fingers,  breakfast sausage, cod fillets, our from scratch burger patties & more.. All ready for your oven or BBQ.
Grocery
Refrigerated Goods
This section is all about  our from scratch made sauces like honey dill. Eggs, pickled products, cheeses and deli meats. Come have a look.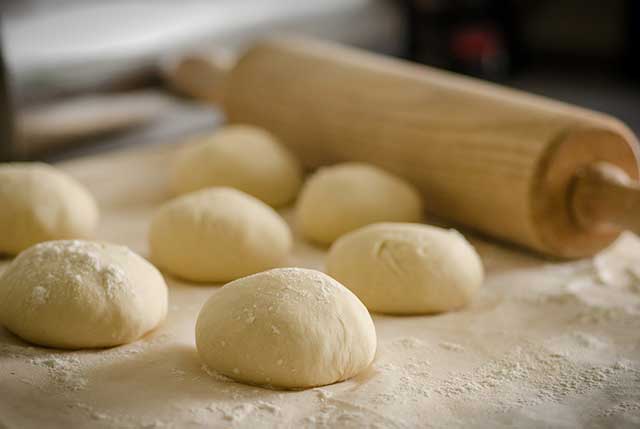 Grocery
Baked Goods
Fresh baked tarts, sticky toffee pudding, cheesecakes, wraps, focaccia bread and more. See what we have in stock to go on your table at home.
"Komfort Kitchen is proud to be a part of the Downtown Hub. They give back to the community by donating to charities and special events, as well as providing food donations to various organizations."
Most Popular Foods
Browse our selection of grocery options.
Have a Question?
Contact us through our email, komfortfood@hotmail.com or give us a call at 204-727-6867.